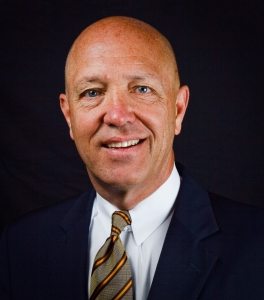 CLAYTON C. TAYLOR P.O. Box 18227 Oklahoma City, Oklahoma  73154 Phone (405) 525-6336 claytontaylor@cox.net
  • Staff for 5 members of U.S. Congress
 •  15 years Corporate Government Affairs
 •  Experience with 3 Fortune 500 Companies
 •  Extensive Campaign Management Experience
 •  Founded The Taylor Group 20 years ago
 •  Strong Volunteer Leadership
  •  Oklahoma ALEC Private Sector co-chair
Biographical Information
Clayton C. Taylor of Oklahoma City serves as the principal of the Taylor Group that he established in 1994.  The Taylor Group is a full-service lobbying and consulting firm specializing in Oklahoma business issues.  Their service capabilities include business management and communications consulting, direct lobbying of state and federal legislative and regulatory agencies, community relations, political action committees and campaign management, and marketing and client recruitment and development.  Their in-depth experience ranges from local to statewide to federal, and includes extensive international business and political management, as well.
A native Oklahoman, Taylor grew up on a small family ranch that his family still operates near Oktaha in Muskogee County.  He began his career in Washington, D.C., working on the staffs of five members of the U.S. House of Representatives, first starting as a Correspondence Assistance and working his way up to Legislative Director and finally the top position of Administrative Assistant , the youngest AA on Capitol Hill at the age of 25.  His political campaign background includes management responsibilities in Congressional, Gubernatorial and U.S. Presidential races, in addition to extensive international political campaign consulting work.  He has served as campaign director for former Oklahoma Congressman Bill Brewster and directed successful statewide campaigns that have amended Oklahoma's Constitution including three Ad Valorem State Questions and 2004's SQ 707 to modify requirements of Tax Increment Financing to accelerate economic development investments.
After leaving Washington, Taylor spent the next 15 years working in corporate management, government relations and public affairs positions for McDonalds Corporation in Chicago, Phillips Petroleum Company in Oklahoma City and Denver, and the Coastal Corporation in Aruba, Dutch Caribbean and in Houston.  Before founding the Taylor Group in 1994, he served as corporate vice president for government and corporate affairs for the Coastal Corporation.
For the past 30 years, Clayton Taylor has maintained a close working relationship with the Oklahoma State Legislature and the U.S. Congress.  He has always been heavily involved in community activities in Oklahoma ranging from his early start as Oklahoma 4-H Club State President and continuing as a founder of Leadership Oklahoma serving as President in 1991.  Other leadership positions have included President of Oklahoma City Rotary Club #29 (3rd largest Rotary Club in the world), Foundation Chair for Oklahoma City Rotary Club #29, Alumni President of Leadership Oklahoma City, President Rural Enterprises Institute of Oklahoma, Administrative Board Chairman of St. Luke's United Methodist Church, founding chairman of Oklahoma Leadership Congress, Metropolitan Oklahoma City Library Commissioner, one of 6 founders and Past-President of Leadership Oklahoma, Mid-Continent Oil and Gas Executive Board, Board of Ballet Oklahoma, Oklahoma 4-H Foundation and the Community Advisory Board of the Junior League.
Taylor is a 1975 graduate of Oklahoma State University with a B.S. in Business Administration.  He graduated from OSU as the Outstanding Senior Man in the College of Business Administration and as Top Ten Senior in the University.  In 2003-2004, he served as President of the National OSU Alumni Association Board and previously chaired the Building Design Committee for the $14 million ConocoPhillips OSU Alumni Center built on the Stillwater campus.  Currently, he serves on the Building Corporation for his OSU Phi Delta Theta Fraternity Chapter.  This year he was recognized by Oklahoma State University as a 2012 Distinguished Alumni.
Clayton Taylor's lobbying clients represent a strictly pro-business clientele.  In behalf of his clients, he has been involved in the successful managing and directing of some of the state legislature's highest profile issues over the past few years including the Native American motor fuels tax issue, the public-private joint venture for operating the state-owned University Hospitals, ad valorem tax equity issues, auto tag reform and both telephone and electric deregulation efforts.  In recent legislative sessions, he has focused his lobbying leadership toward reduction of the state personal income tax, the elimination of the statess capital gains tax for corporations and stopping locally assessed personal property taxes on intangibles.
He is married to Marnie Taylor and they have two sons, Clay and Clark. Clay is currently in law school at Oklahoma City University and Clark is a senior at Oklahoma State University.  Marnie is the President and CEO of the Oklahoma Center for Nonprofits.  Clayton's hobbies include snow skiing, water skiing, scuba diving, wind surfing, basketball and gardening.